PREVIOUS: Network Options
The Options can be found in MENU > Setup > Options.
The following pages detail the settings in each Options tab:
CONSOLE Options
SYSTEM Options
SURFACE Options
USER Options
USER KEYS Options
REMOTE Options
NETWORK Options
DAW Options (this page)
External Control Options

DAW Control Options
These settings relate to the setup of DAW control from the console surface.
DAW Options are found in MENU > Setup > Options > DAW tab.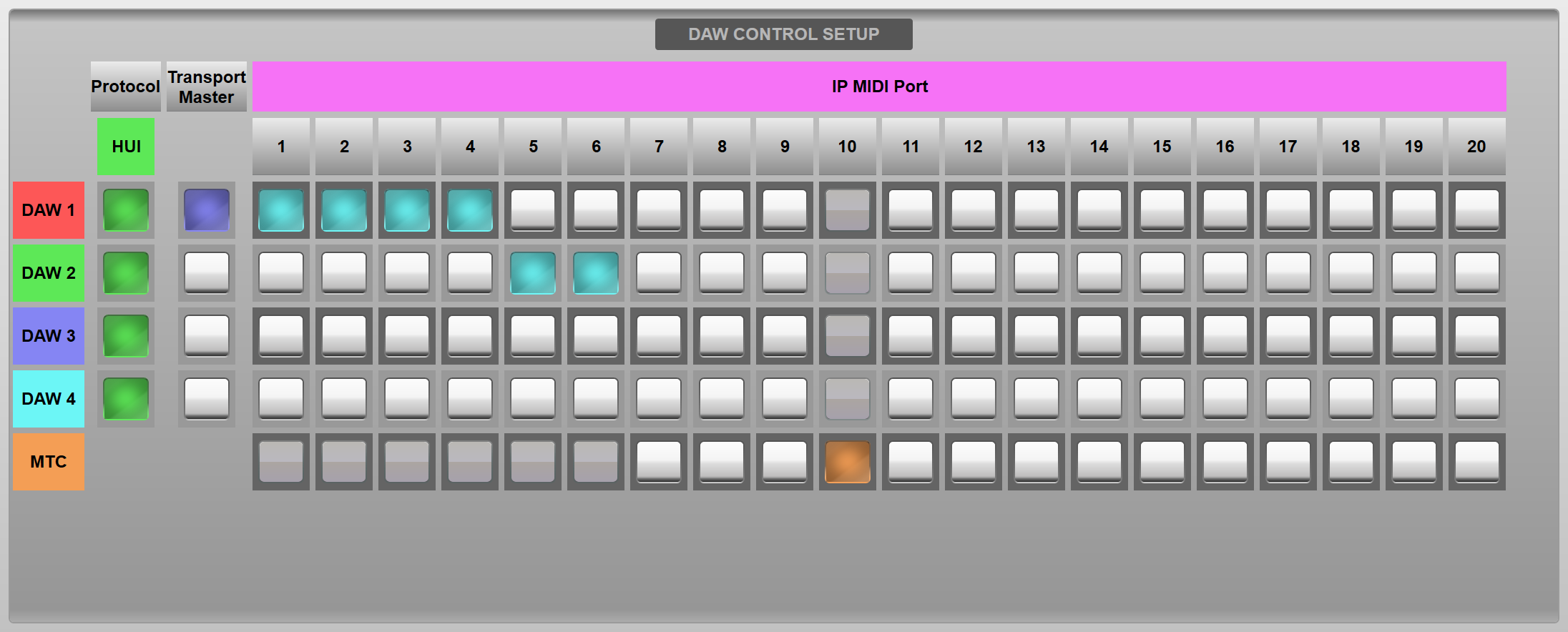 Select the ipMIDI ports to be used with each connected DAW. Refer to the DAW Control section for further information.
Useful Links
SYSTEM Options
SURFACE Options
USER Options
USER KEYS Options
REMOTE Options
NETWORK Options
EXTERNAL CONTROL Options
DAW Control
Index and Glossary
NEXT: External Control Options