PREVIOUS: Channel Detail
User Presets
All path elements in the detail dialogue can be saved and recalled using presets. Presets may cover the entire path or individual elements.
To open and close presets, first open the detail dialogue, then touch the Preset button towards the bottom right corner.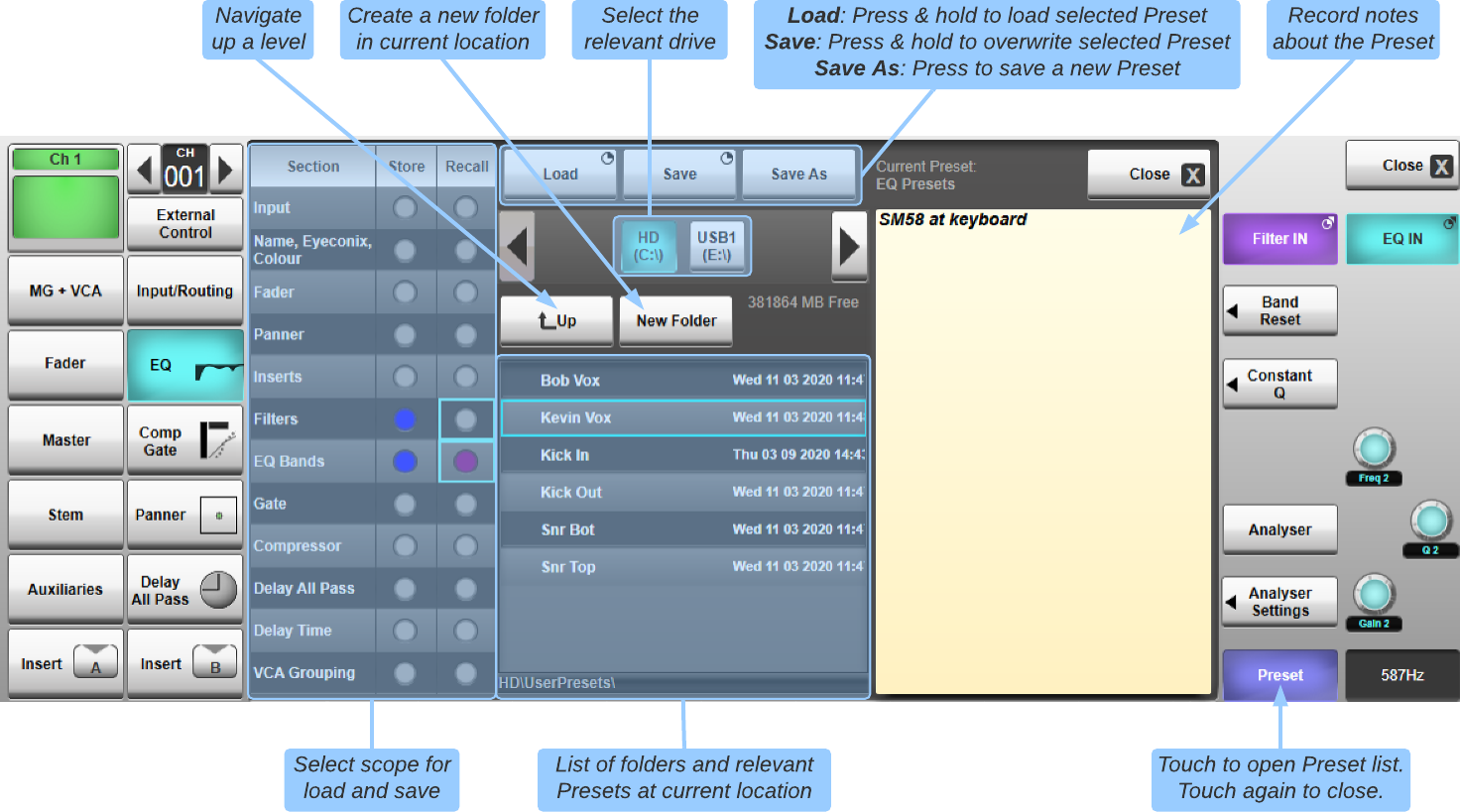 Note: If you create a new folder, you will need to go to the main preset list to rename it, as described in Menu > Setup > Presets.
Swipe the screen to navigate the list.
In some displays, there are buttons in the area to the right of the channel scroller, seen above left as EQ Bands, Filters and EQ+Filters. These buttons define the 'scope' – in this example, they define whether the preset includes the four EQ bands, the filter bands, or both.
Only the selected scope is shown in the list and saved.
If there are no scope buttons then there is only one preset type for the detail page.
Important Note: The Eyeconix detail view preset dialogue (path name and colour) includes settings for the entire path.
To save the current settings as a new preset, press Save As, name the preset, and press OK.
To save the current settings over an existing preset, select that preset file, then press & hold the Save button.
To load a preset, first Select the path, then select preset file and press & hold the Load button.
Main Preset List
Menu > Setup > Preset is used to manage the complete list of console presets:

Note: Settings can also be copied from one path to another via the main screen channel view Copy function. This is covered in the channel reference.
Touch here for more information on presets.
NEXT: Signal Routing